RIDERS OF THE WELL OF DEATH

SHORT DOC // 15 MINS // 2016
Produced by
CANADA and Early Man film.

Directed by
Erik Morales.

Cinematography by
Daniel Fernandez Abelló.
Edited by
Marc Soria.

Music by
Toni M. Mir.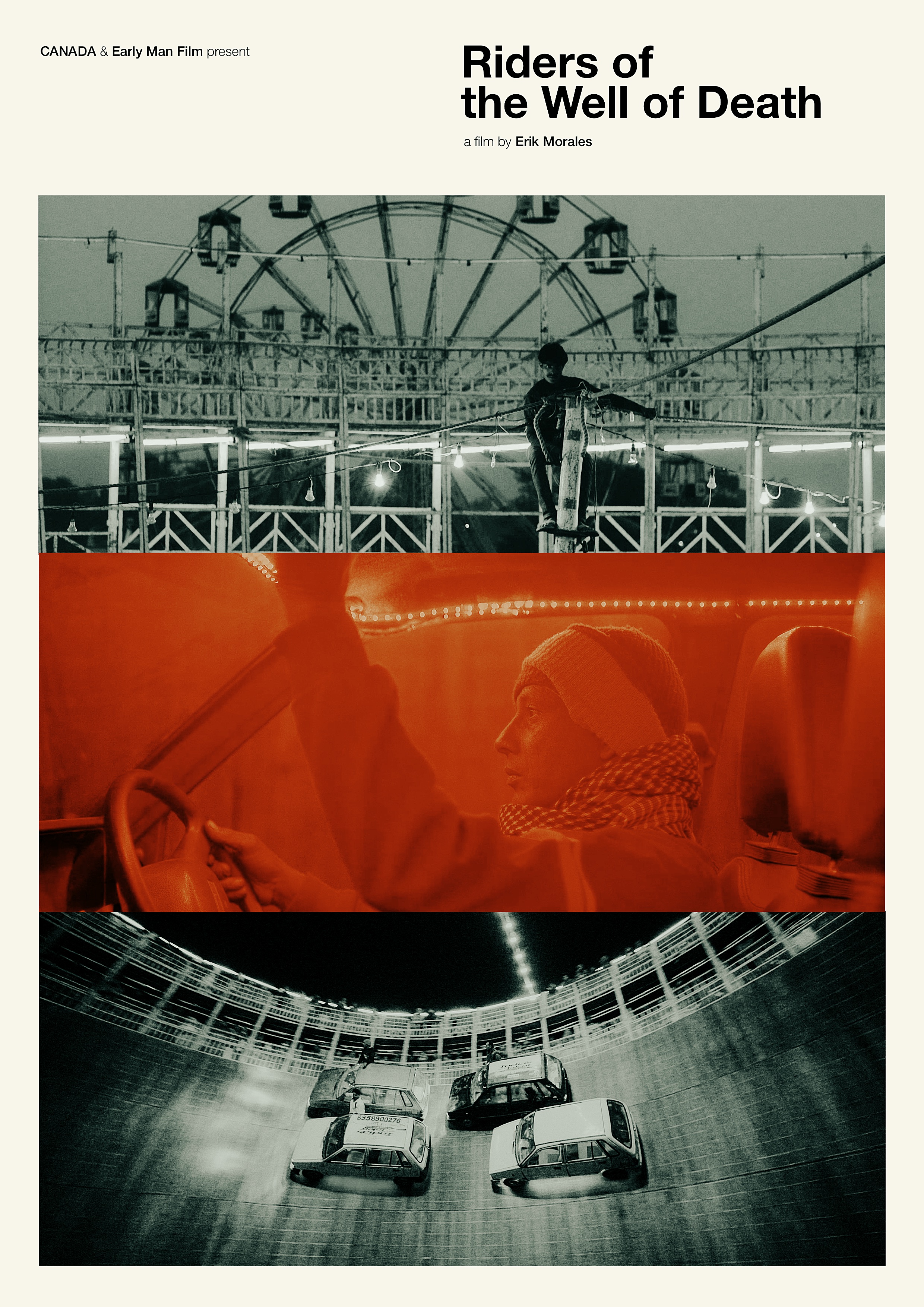 WINNER Best documentary short at RAINDANCE FILM FEST 2017
A personal project I shot in northern India. It's a short documentary about stunt drivers taking part in the daredevil sport known as "Maut ka kuan" (Well of Death).
Premiered at
NOWNESS
.
Featured at
NATIONAL GEOGRAPHIC
.
Maut ka kuan, also known as the "Well of Death", used to be a very common attraction at funfairs and exhibitions in Indians small villages during almost half a century.

It is a fantastic show, mixture of funambulists and extreme motor driving, in which young men have to drive their motorbikes around a sort of wooden pit which is 6 meter deep and 15 meter diameter.

These pits used to be placed in itinerant funfairs -or "melas"- that keep changing their location every few weeks, visiting different towns.

It is an attraction which was almost extinct a decade ago due to the obvious danger it involves, but Maut ka kuan has risen from its own ashes thanks to the inclusion of some cars which, combined with the motorbikes, offer even more entertainment to the show.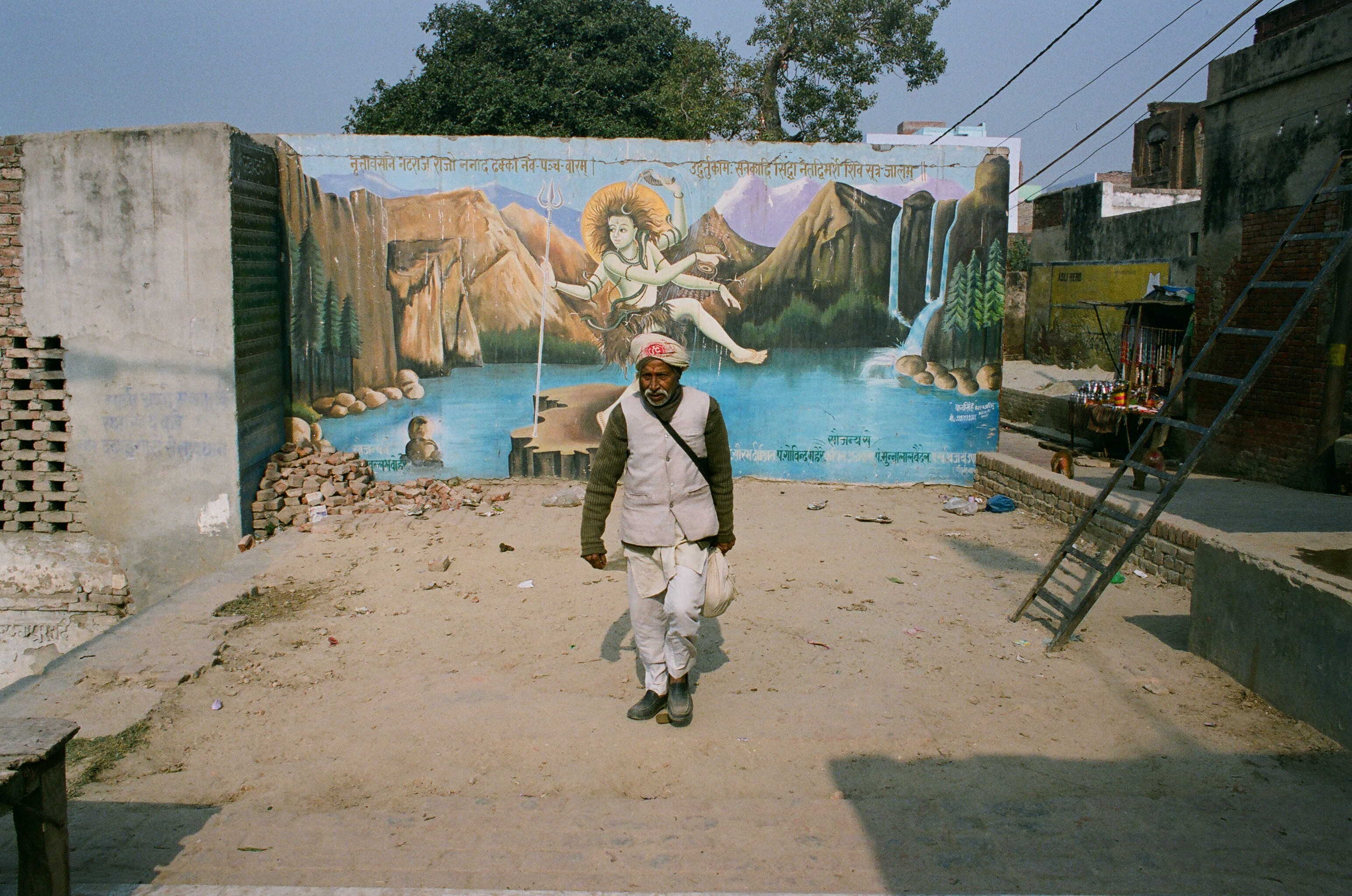 Even so, the show's popularity is decreasing and there are only a few left. People who want to see the show stand on a platform around the circunference of the well's structure and have to look down the pit where bikers and drivers chase each other while prancing around. The vehicle keeps spinning around the pit without falling due to the carefully and perfectly made circular structure. Made in such a way that it causes centrifuging forces to keep the car's stuck to the walls while driving. Just as easily as if the vehicle was circulating in a normal area. The show is about 5 minutes long.
The drivers are normally poor people who earn very little money per show. Also, tickets are usually very cheap since they are oriented to an also humble audience.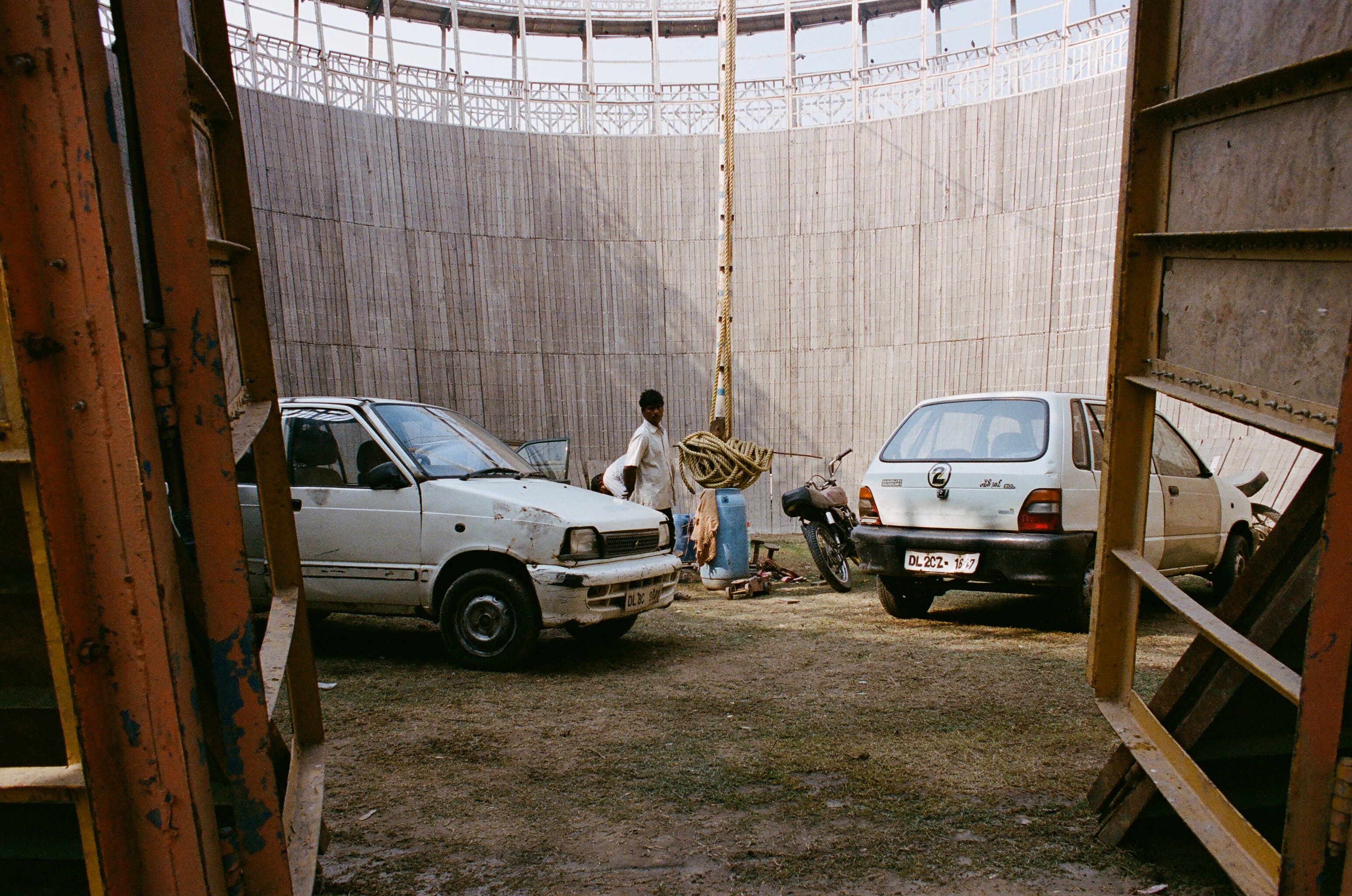 I still remember the first time I saw this live. The show lasts for a few minutes but the experience you live through is intense. I was blown away by these guys who were risking their lives in this wooden pit—it was pure adrenaline. The purity of the riders fighting the laws of physics with these old vehicles and immense amounts of courage was what made me want to do this film; I wanted to know more about these ordinary guys who risk it all to do extraordinary things.

Erik Morales.
All images by Dani F. Abelló.